Mia and Ika are two exceptional chairs will enable your children to interact with the environment and are directly connected to their growth and learning. These are specifically the sensory intelligent products for everyday life. Because sensory intelligent is the foundation of a child development.
No more sitting will be boring for children, they will have all the fun in their chair. Tink Think designed these chairs considering children's physical and mental growth.
Ika's non-fixed seat encourages kids to constantly rock and bounce on the chair. It also helps with concentration. It comes in two sizes small (1-8 years) and big (6-13 years).
Mia's hoodie chair has a fabric crafted seat. It hugs kids and offers mild-deep pressure soothing which boosts Serotonin levels and helps with stress. If the child feels frantic can pull themselves up in the cocoon. It is designed in two sizes one is small (1-8 years) and big (6-13 years).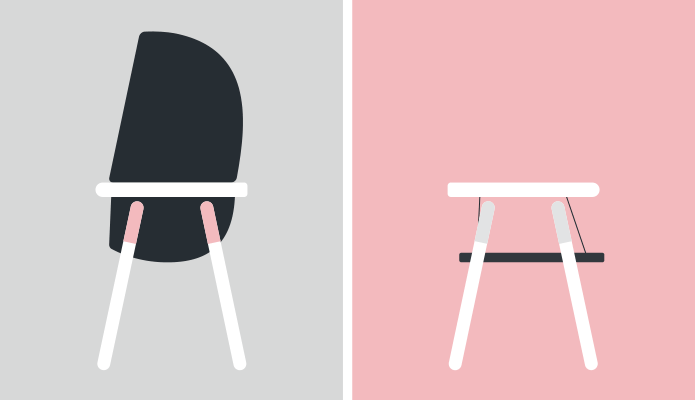 Our entire body performs all the processes like thinking, learning, creativity, and intelligence. "Kids are sensory intelligent when they are efficiently filtering and processing internal and external stimuli."
There is a performance difference between kids those who have difficulty sitting still and those who move little during the play. Every child is unique and has different ability to integrate the information through their senses.
Chairs are designed with advanced technologies. Ika and Mia crafted from solid ash wood, 3D mesh fabric, and aluminum. While designing the product Tink Things have carefully integrated the principal technologies and needs.
The important testing and certification are done as OEKO-TEX® 100 for fabrics & FSC certificates for solid wood EU tests for strength, durability, safety, and stability. Moreover, chairs are eco-friendly too. they produce minimal waste and completely recyclable. They are made from sustainable materials and has long-lasting value.
Tink Things adopted contemporary design aesthetics. Precise technology and manual finishing add extra flare in the final product.
https://vimeo.com/300082420
This innovative and award-winning furniture will add fun and improve overall processes in kids. The cocoon-like chair will help them isolate themselves when they feel overwhelmed. The furniture of the future help child to grow happily.